Welcome Russell High Class of 1960
This site is dedicated to the Russell High School-Class of 1960.

Russell High was located in East Point, Georgia until it was replaced by a combined Tri-Cities High School in 1988. Russell is gone, but it lives on in our hearts and in this virtual site. We still fondly remember "Dear Old Russell", and always will.

Class of 1960 members and friends can use this site to help maintain close relationships with one another. Member directories, including e-mail addresses, are included.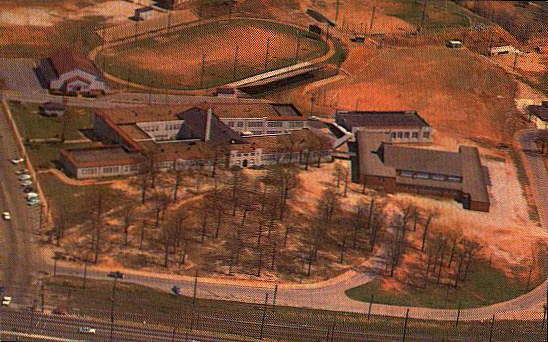 This Site Is Only For Pictures-New Site is Being Considered for the 50th Reunion to be held May 1, 2010 at the Atlanta Airport Marriott Hotel
Russell High Aerial View
This is the way it was, as we knew it!
Our Guestbook Is No Longer Active
Classmembers are encouraged to help us in locating missing classmateand to advise of any updates to our deceased list.
Send an email to the Webmaster
Links to Other Russell Sites
Links to other Russell High Web Sites are also included.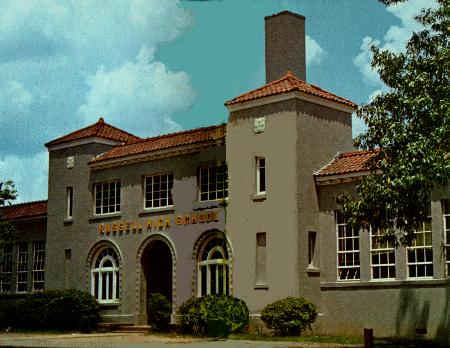 Russell Main Entrance-Around 1960
How many times did you go through these doors during your years at Dear Ole Russell?
Send an email to the Webmaster